Meet Angelina
A Passion for Boxing
Lifelong Friendships
Fitness and Frolics
Life-Changing Experiences
Meet Angelina Richardson
Breast cancer nurse by day, Ultra White-Collar boxer by night – when Angelina Richardson says she likes a challenge, she means it. Reflecting on her experience participating in this year's Nottingham boxing event, Angelina tells Ultra how the event became so much more than raising money for Cancer Research.
A Passion for Boxing
There is a glimpse of excitement behind Angelina Richardson's eyes as she talks to Ultra about her UWCB experience. She has such a warm and bubbly personality that it is hard to imagine her fighting in the boxing ring, but what soon becomes apparent is her new-found passion for the sport. 
"You think of it as an aggressive sport but when you actually look at it, it's like mental preparation" she says. "It's all about agility, speed and endurance, a little like when you first learn to dance." 
The smiley oncology nurse signed up to the Nottingham Ultra Boxing event in 2021. Not only did she want to raise money for Cancer Research, but she was also feeling out of shape and unfit. 
"I thought not only will it challenge me physically, but it will challenge me mentally by pushing me out of my comfort zone… And what better way to do that than by being punched in the face!" 
And challenge herself, she did. After dedicating herself to eight weeks of gruelling training, Angelina was able to beat her opponent on fight night but even so, she is humble about the experience. 
"It was a good feeling to win, but it really wasn't about that. It was about being in it for a good cause – having fun and encouraging each other to step out of our comfort zones and get in that ring." 
Lifelong Friendships
Angelina remembers the first time she turned up to Rebels Gym for training. She felt nervous as she waited to meet the other participants.

"I remember thinking, oh my gosh, please let a woman walk in. Of course, they did, and it was amazing how we all congregated together." 
Soon enough, a small friendship group was formed, and they named themselves the "Boxing Belles". One of group, Browen Poles even designed a special logo for their kit. 
"We developed such a good friendship which made the experience so much more enjoyable. Everyone was authentic and open; no matter what was going on in our lives outside of training, we came together, and it was just great fun". 
And the group remain in touch. Angelina tells Ultra it was just last evening that they met together for a small reunion.

"We were having such a laugh about the experience and reminiscing about how we started and where we are now. We are still all going to the gym together." 
Angelina now hopes that the Boxing Belles will join her in completing the three peaks challenge which involves climbing Ben Nevis, Scafell Pikes and Snowdon in under 24 hours. She has no intentions of slowing down! 
Fitness and Frolics
When Angelina first started training she felt fairly unfit, and she was anxious about how she might compare to others. Fortunately, the anxiety was short-lived, and she never once felt uncomfortable moving forward.

"The group that I joined were of all different ages, abilities, and backgrounds and we still came together to encourage one another. I remember I'd be planking, and I'd hear 'Angelina keep your bum up… keep your bum up!'. We would always try to think of ideas to help keep us going." 
And the support paid off. Not only did Angelina lose a whopping 6kg throughout the training, but she is now stronger and fitter than ever before.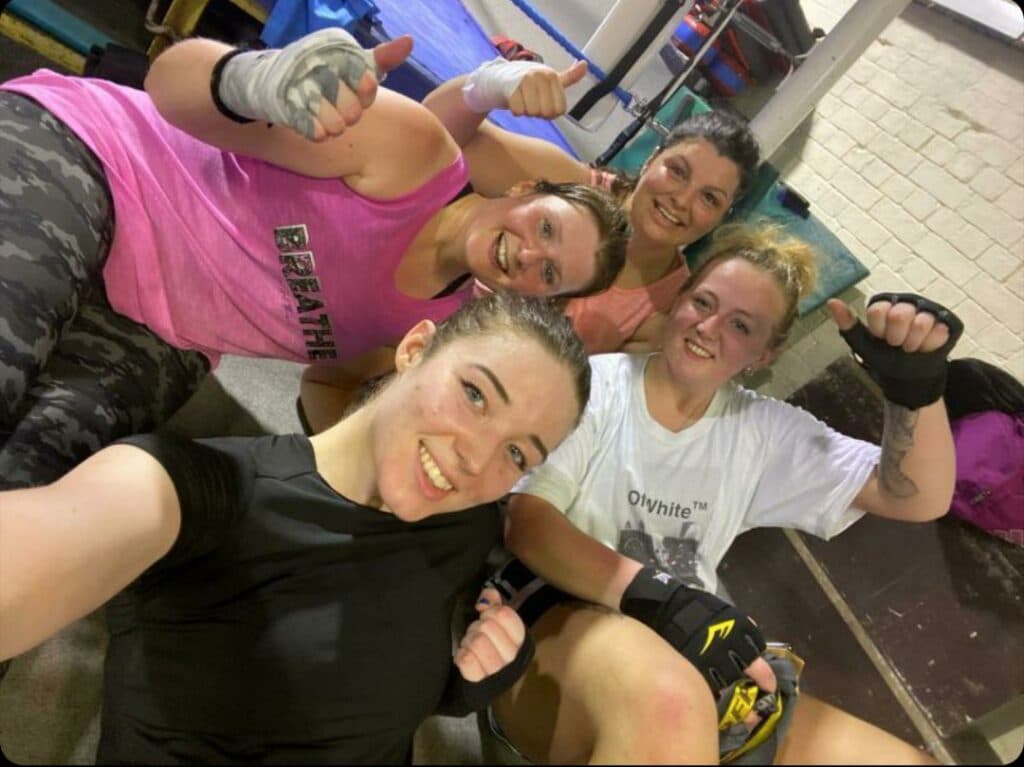 "I remember the first day I did a sit-up, I looked like a fly dying on the floor. Now I can do ten push ups and even more on my knees. I'm drinking more water and I definitely feel more confident with my body."
Angelina also says that she also got amazing support from ladies who'd been boxing at Rebels gym for years. 
"The biggest fear for me was stepping into the ring – actually putting the headguard and gloves on, then facing the person I'd been training with. But the girls who had been training at the gym would encourage us by reminding us to focus on our footwork, technique, and speed instead. It got is thinking, yeah, this is just a sport." 
Life-Changing Experiences
For Angelina, it was a recent commitment to self-improvement that led her to take on the Ultra challenge. Since then, not only has her fitness improved but she has also been able to connect with people from different walks of life, her confidence increasing as a result.

"One of best parts of my experience with Ultra was meeting a new group of friends who were able to encourage each other and bring each other together. It allowed me to step out of my little bubble and learn the stories of people who I may not have connected with otherwise." 
Angelina says the experience has also pushed her to keep on challenging herself.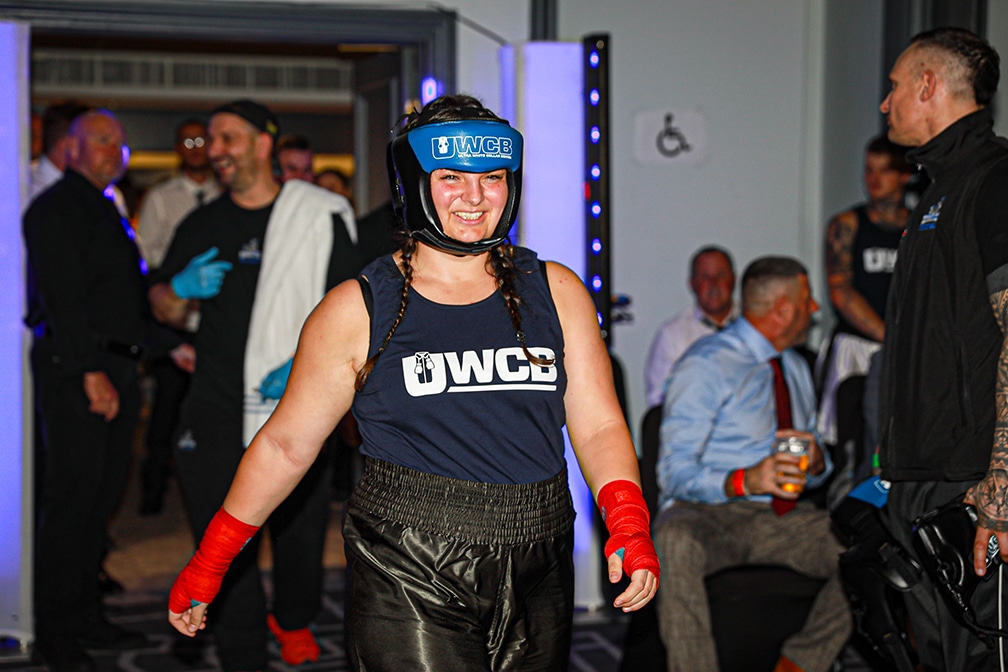 "I would encourage anyone to just step out of their comfort zone – face the fear and do it anyway! You'll be surprised at how much you'd get out of the experience, and it will make you challenge yourself in the future." 
To anyone thinking of taking part in an Ultra Event, Angelina says…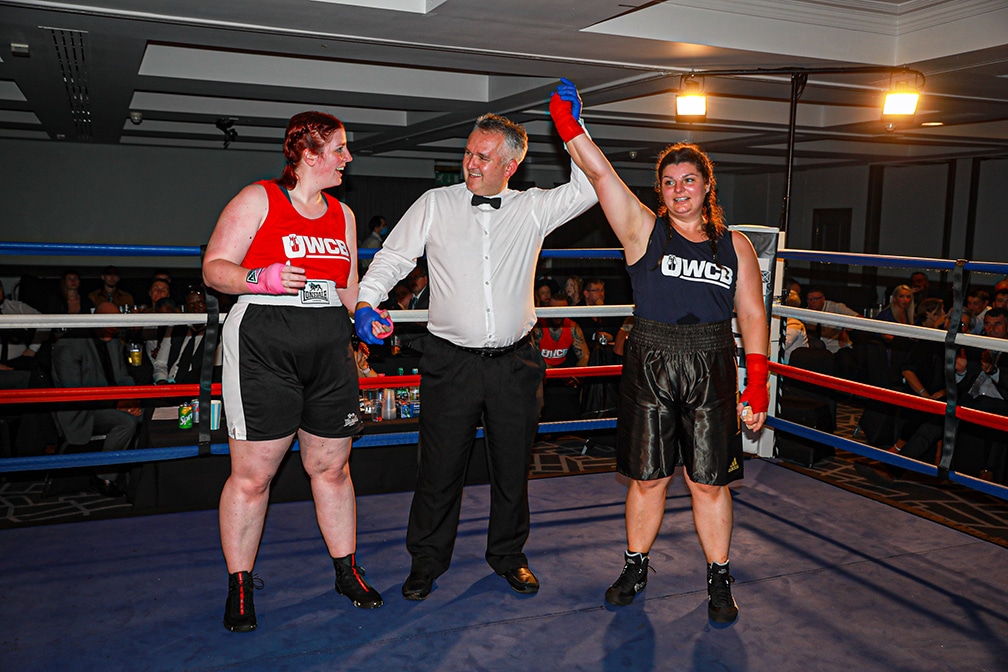 "Do it. You'll make friends, increase your fitness levels and you will learn so many new skills from learning how to box. The coaches and Ultra are incredibly supportive, and it is so much more than simply stepping in the ring."
If you are inspired by Angelina's story, you can visit her Instagram page…

Challenge Within
For more information on taking part in an Ultra Event, you can visit the Ultra Events website here…
Ultra Events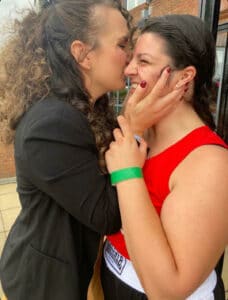 Article author
It was an absolute delight to hear Angelina's story. Her determination to overcome challenges is admirable and it's really got me thinking about how I can step outside of my comfort zone. Great advice Angelina!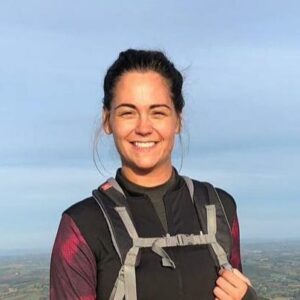 Katie Mitten
Content Creator & Student