In loving memory of Margaret
Determination and Resilience
Support on your Journey
A Life-Changing Experience
Ever since Margaret lost her life to cancer twelve years ago, Jenna Saunders has felt an irreplaceable void. Her stepmother had been in remission for six years when she passed and spent her final weeks raising money to beat cancer. Now, Jenna has made it her mission to commemorate Margaret every year by doing the same. This year, she chose the Nottingham Ultra White-Collar Boxing event…
In loving memory of Margaret
Jenna Saunders is tearful when she recalls the charity event her stepmother Margaret held before passing. Margaret had been diagnosed with terminal cancer and wanted to spend her final weeks raising money for Cancer Research and MacMillan.
"Right up until the end, she was the biggest inspiration, and she always had a smile on her face. Even before the cancer, she was one of the strongest women I ever knew."
Margaret had been in remission for six years before finding out her breast cancer had returned. The news that it was terminal was a devastating blow to the family.
"Throughout my life, my step-mum was the one person who made me believe in myself. So, when I was going through a tough time around a year after she passed, I got the word believe tattooed onto the back of my wrist to remind me."
To commemorate her, Jenna now participates in a charity every year. As Margaret would have celebrated her 60th birthday this year, she wanted to do something extra special.
Lifelong Friendships
Jenna signed up for the Nottingham UWCB event after a post appeared on her Facebook. She says it has been one of her most challenging yet most humbling experiences to date.

"It was definitely mentally challenging. But I learnt that no matter how tough it got, it is nothing compared to what people fighting the nasty disease go through."
Despite being from a family of martial arts fighters, Jenna was always more interested in horse riding and running, and her dad was excited about her decision.
"I was always the odd one out taking part in horse competitions. I think that for my dad, it became a proud moment of 'oh my little girl is finally getting in the ring'."
And being the smallest and lightest person in her intake, Jenna relied on her fitness levels to get her through. In her first sparring session she was even knocked to the ground, but it wasn't enough to deter her.

"It earn't me a lot of respect when I turned up at the next training session. I don't think anyone thought I would come back."
Although Jenna lost this time around, she remains great friends with her opponent. She is also keen to take part in another event.
"She was incredibly tough – I'm just really glad that I stood my ground, and she didn't knock me over!"
Support on your Journey
For Jenna, juggling training with being a single mum, a full-time worker, and caring for two dogs and a horse was no easy task. But there was no way she was giving up.

"It was tough, but I think like anything – if you want it enough, you make it work."
Things weren't always plain sailing either. Halfway through the programme Jenna became concerned she wouldn't be able to attend some sessions because of personal reasons.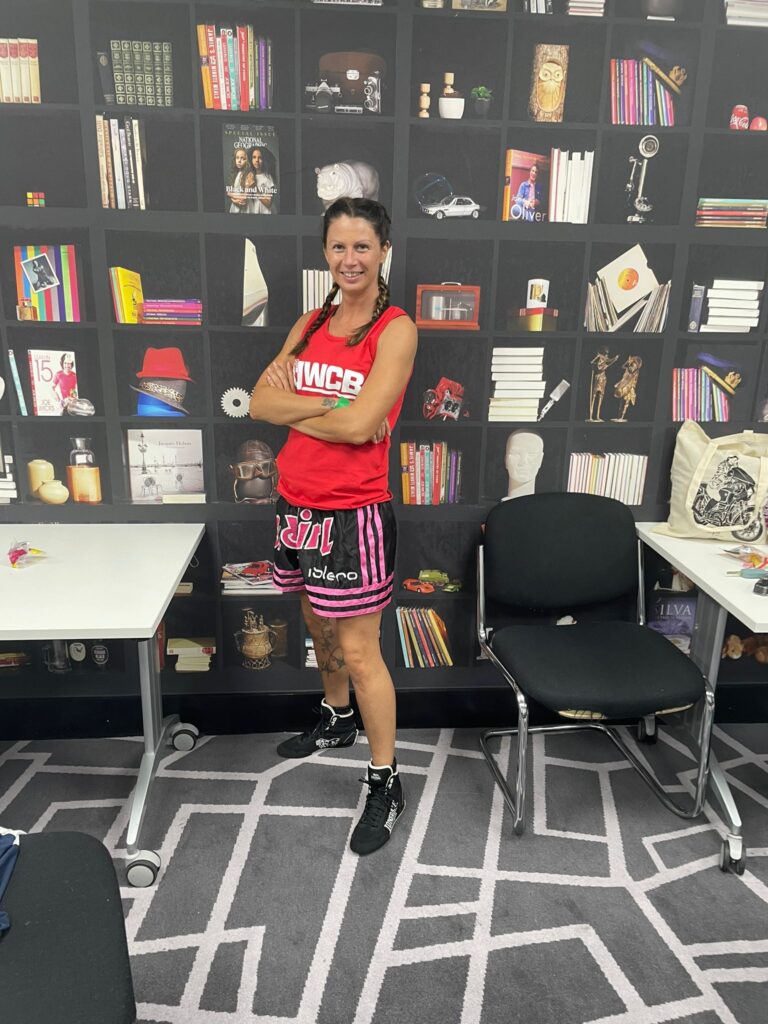 "Kev and Nicky were so supportive when I explained the situation. They told me to come to training as and when I could, and they reassured me I wouldn't be penalised. It was nice to feel comfortable enough to address it with them."
In fact, Jenna says from the moment she started, Rebels Gym and the Ultra Events team went out of their way to make their experience enjoyable.
"Dave was fantastic; anytime he could get down to the gym to offer extra training and support, he would. And the Ultra Team and Cancer Research coordinator would deal with any requests promptly."
She also couldn't have done it without the support of her dad and partner, who would often help to look after her daughter if she trained late. There was even a bit of boxing advice thrown into the equation.
"When I'd come home from training about 10 at night, my dad would have YouTube videos showing how to box taller and heavier opponents… he got very into it!"
A Life-Changing Experience
Jenna says that although she has always been a fairly confident person, taking part in the event has bought it to the next level.

"I think that anybody who steps in that ring should be immensely proud of themselves. It gives you a new perspective, and it's a huge achievement in itself – win or lose!"
She also says that she found a group of people who she will remain friends with for life.
"I couldn't believe there would be such a feeling of camaraderie and family. Everyone was walking their own journey, but we were also walking a journey together."
And Jenna says it doesn't matter what your age, the experience will definitely change your life.
"We stuck at it, and in one way or another, it has changed our lives for the better – whether that is physically, mentally, or in confidence."
To anyone thinking of taking part in an Ultra Event, Jenna says…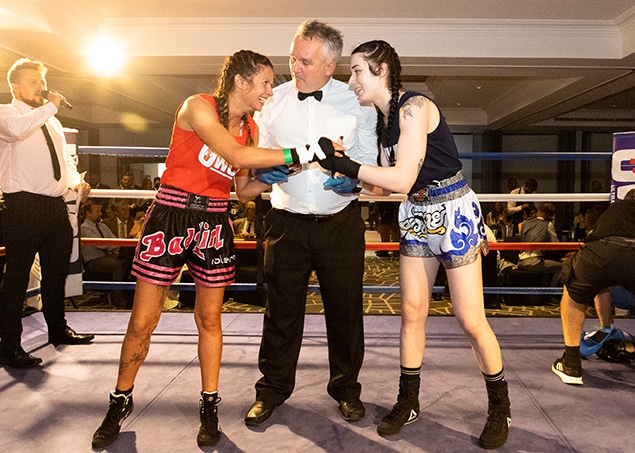 "If you are on the fence, you should give it a go! I absolutely recommend it. Just turn up to the first session, and if it really isn't for you, just leave – there really is no pressure!"
For more information on taking part in an Ultra Event, you can visit the Ultra Events website here…
Ultra Events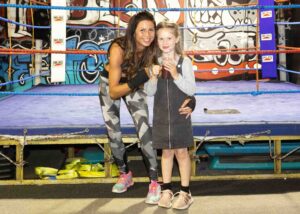 Article author
Listening to Jenna speak so highly of her late step-mum was moving. Margaret clearly has a special place in all of their hearts. Thank you for sharing your story and good luck in your future fundraising, Jenna!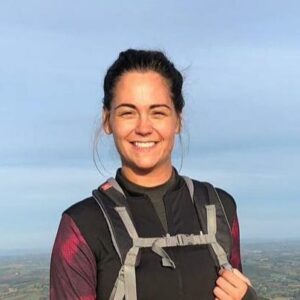 Katie Mitten
Content Creator & Student