Meet Paddy
Cancer Diagnosis
Mental Health
Big Decisions
The Big Event
Meet Paddy Cowen
When Paddy Cowen was diagnosed with Hodgkin's Lymphoma at twenty years old, it wasn't just his physical health that deteriorated. The disease caused a rapid decline in his mental health, and he started using drugs and alcohol to cope. Fortunately, Paddy has since turned his life around, and it was this experience that inspired him to participate in an Ultra MMA event…
Cancer Diagnosis
As Paddy Cowen pulls down his T-Shirt to reveal the small scar sitting above his right collar bone, he begins to explain how he would 'cloud out' his feelings after being diagnosed with cancer.
"I first noticed the lump when I was on holiday in 2015, but being a young lad, I thought nothing of it.

A few years later, it still hadn't disappeared and if anything, I'd noticed it had gotten bigger".
Paddy now knew he would need to get the lump checked out, and he is thankful that he did.
"The doctors acted really fast, and I was quickly diagnosed with stage three Hodgkin's Lymphoma – I was twenty!"
Hodgkin's Lymphoma – a form of blood cancer that typically effects young people aged between 15-34 – occurs when the body's infection fighting cells (lymphocytes) grow out of control.
Fortunately for Paddy, he was swiftly treated and after receiving eight months of chemotherapy, he was given the 'all clear' in February 2018.
Mental Health
Despite being cancer free, the disease had taken a toll on both his mental and physical health, with Paddy admitting that the cancer still impacts his mental health to this day.

"If I'm being totally honest, it's a struggle. There is always going to be that anxiety, but I am getting better every day."
For Paddy, his post-diagnosis mental health struggles cast him into a downward spiral, and he hopes that by sharing his experience, it will help people in a similar situation.

"I did drink and drugs, but it didn't help me. They are an easy one to turn to, but if you do it every week it's only going to make things worse".
Instead, Paddy recommends listening to any mental health advice given during treatment and reaching out for support from friends and family.

"Do the things that make you happy and that don't have the consequences of a comedown. This can be little wholesome things like walking the dog, and obviously keeping fit really helps.

"But I'm still figuring it all out myself to be honest"
Big Decisions
Paddy signed up to an Ultra MMA event in Newcastle a year after he was put into remission. At this point, his confidence and fitness levels were at an all-time low.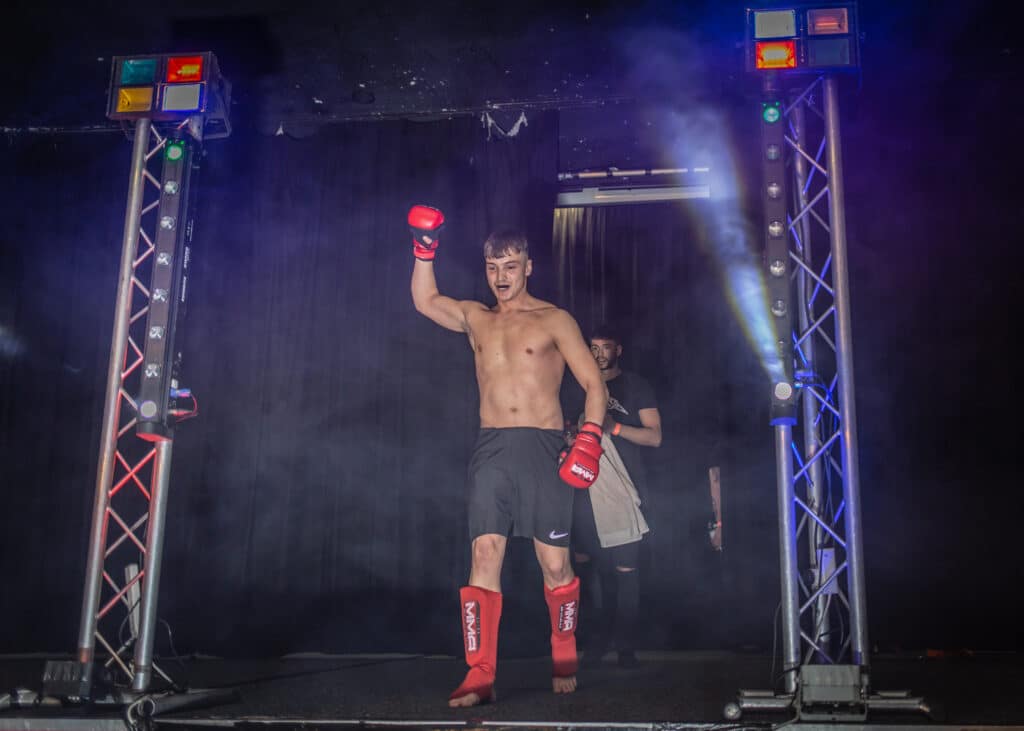 "My mental health was not in the best place, and my experience made me realise how important Cancer Research was. I guess I figured this could help with both!"
And these weren't the only reasons Paddy was inspired to join the event; he grins widely as he admits that "it was a bit about the attention too!"
For Paddy, the eight weeks of training helped him regain some of his confidence and his fitness levels largely improved. Although work commitments meant he couldn't attend all the training sessions, he says the MMA coaches had him working hard when he did.

"I was absolutely knocked out after them so they must have been doing something right!"
The Big Night
Paddy's experience of MMA prior to the big night was minimal; yet despite this, he kept his calm by not overthinking it.

"I don't want to make myself sound like Conor McGregor or anything, but I mainly wanted it to be a good night for the lads. It was thrilling to see them all jumping around."
And he had a great crowd of supporters; on the same night, two of his other friends were also fighting.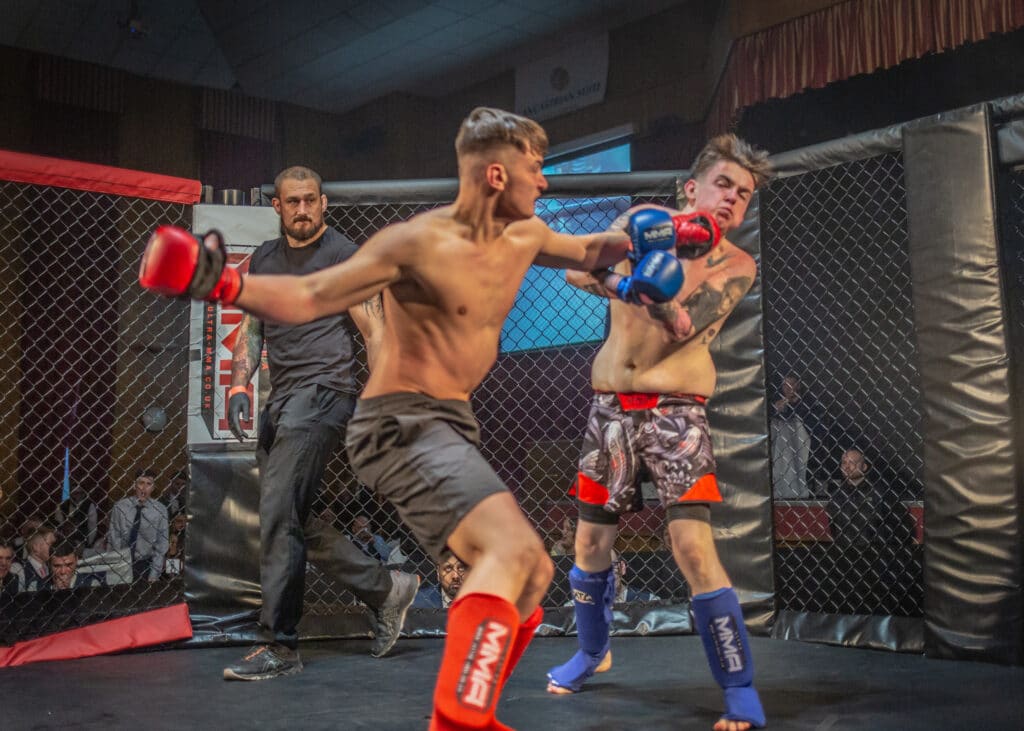 "We were a bit worried at first in case we had to fight each other. I mean I'd rather punch someone else!"
Luckily, this wasn't the case and the only person feeling anxious on the night was Paddy's mum. She was "buzzing" when he won though – and he managed to raise over £700!
To anyone thinking of taking part in an Ultra Event, Paddy says…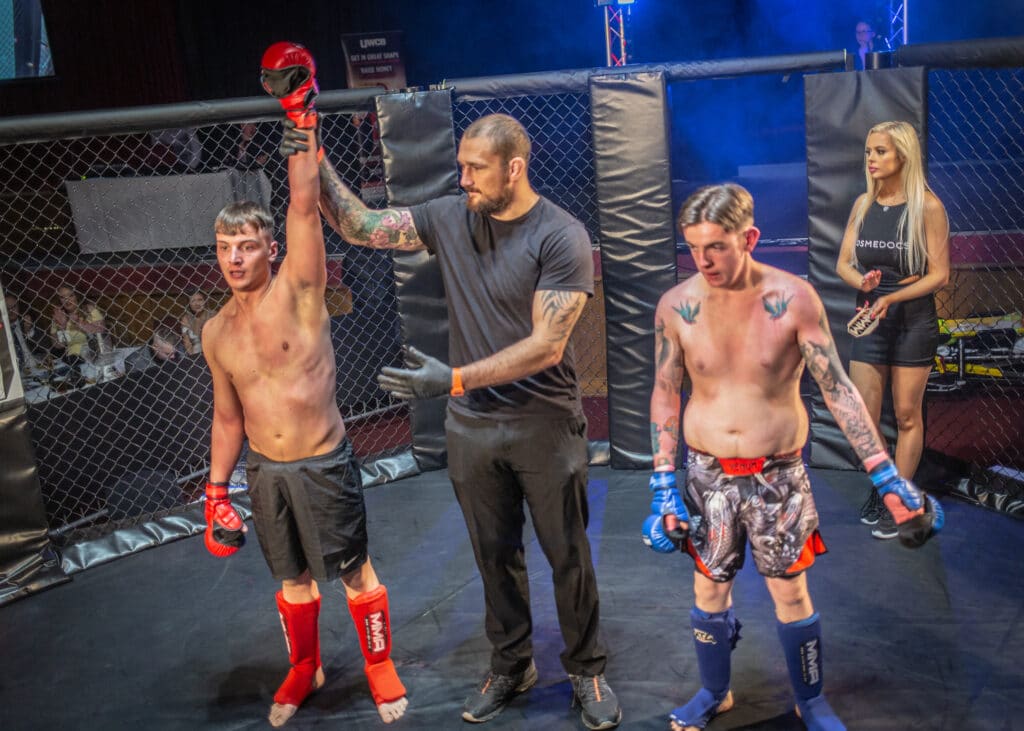 "Just go for it. It's a bit of fun and if you are willing to take the risk, you know it is for a good cause. Oh, and the lads will enjoy it!"
If you are interested in learning more about the variety of Ultra Events, you can read more on our events page…

Explore Ultra Events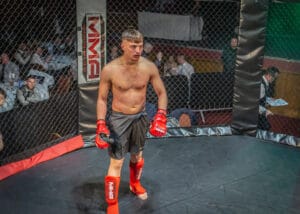 Article author
Paddy has overcome so much at such a young age… we can't wait to see what's next for you Paddy!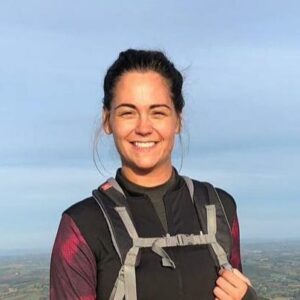 Katie Mitten
Content Creator & Student